Xuanhanosaurus Dinosaur
Xuanhanosaurus belongs to the family of Theropod dinosaur that had been found existed in the Bathonian to Callovian age of Jurassic period. The fossil remains of the species were recovered in China, Xiashaximiao formation. This carnivore species comes under the classification of Chordata, Reptilia, Dinosauria, Saurischia, Theropoda, Tetanurae, Megalosauroidea.
The species was first named and described by Dong Zhiming in1984. The preserved holotype, IVPP V.6729 is the known part of collection of this species consisting of a partial skeleton without skull. From the identified fossil specimen it has been observed that the dinosaur was about 6 meters in length and 250 kilograms in weight. The found fossil representation of the species include partial skeleton consisting of a four dorsal and two cervical vertebrae, one forelimb with the shoulder girdle.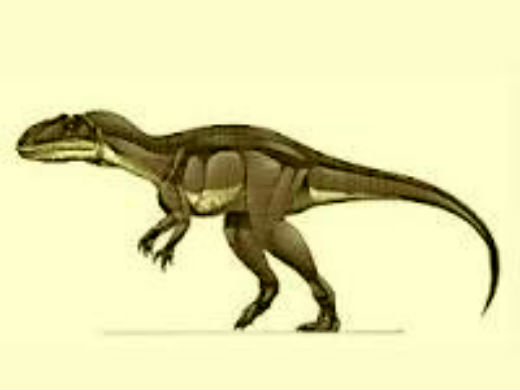 Dong initially assigned this species to Megalosauroidea as it possessed some unique characteristics matching the species. Paleontologists raised conflict against this, but, later in 2009 it was approved that Xuanhanosaurus is the basal member of Megalosauroidea.
Xuanhanosaurus facts:
| | |
| --- | --- |
| Name: | Xuanhanosaurus (Xuanhan lizard) |
| Phonetic: | Shwan-han-oh-sore-us |
| Classification: | Chordata, Reptilia, Dinosauria, Saurischia, Theropoda, Tetanurae, Megalosauroidea. |
| Fossil representation: | Only a partial skeleton consisting of a four dorsal and two cervical vertebrae, one forelimb with the shoulder girdle. |